What happens in a Play Therapy session?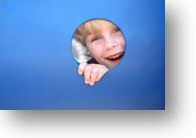 In a Play Therapy session, the child is generally able to choose what they want to do.  The Play Therapist follows the child's lead and responds verbally by commentating on what the child is doing and reflecting their feelings.  Questions are used minimally.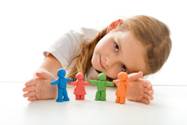 The Play Therapist generally will not direct the child's play unless they feel that the child's play has become stuck or if the play has become toxic post traumatic play.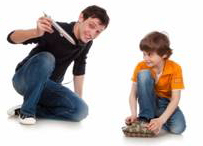 There are few boundaries in Play Therapy sessions, but usually the child can say more or less what they want (even using words they are not normally able to use elsewhere.)
However they are not able to break the toys on purpose, physically hurt themselves or the Play Therapist purposely or damaged the play room intentionally.