What is a Play Therapist?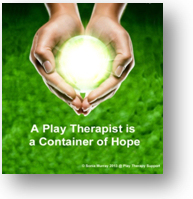 A Play Therapist is a practitioner who has completed either a BAPT (British Association of Play Therapists) course or a PTUK (Play Therapy UK) course.  Currently to be registered as a Play Therapist, they need to have completed a Masters Degree in Play Therapy and often have a background in teaching, social work or nursing.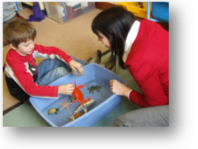 A Play Therapist will have a clear understanding of
Play Therapy
child development
the developmental process of play
the impact of trauma
attachment theory
therapeutic responding
the value and necessity of play for healthy development
A major competence of a Play Therapist is to be able communicate effectively with children, young people using play. 
The Play Therapist is bound by a code of ethical practice and is required to receive regular supervision and continued professional development. 
A Play Therapist will have
a current enhanced DBS or CRB
public liability indemnity insurance
If you are interested in training as a Play Therapist, please go to: