Role Play
The third stage is role play (Jennings, S 2006) and this usually occurs around the age of two to three years or as the child develops their skills in symbolic interaction with objects.  Children develop role play as a way of re-enacting real life events and stories, for example when children play in the home corner and take on the roles of the adults in their lives.
The ability to role play helps us to understand ourselves and others.  The skills of role playing enable us to meet the demands of every day realities.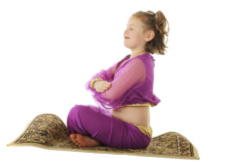 From this stage these are a few skills they develop: 
Ability to see someone else's view point
Increase their empathic skills
Negotiation skills
Ability to compromise
Ability to assert their needs
Expand their story making skills
Resilience
Below are a small number of activities that can help develop this stage.  As with all the stages, they can be developed at other times in life.
Reference: Jennings, S. (2006) Creative Play with Children at Risk Milton Keynes: Speechmark