The three stages of play that are of crucial importance in ordinary healthy development
Play is vital for healthy human development.
Play is essential to children's education. It helps in all aspects in the development of children and young people, including reading, writing, maths, science, social skills, organisational skills and group work skills, plus negotiation and cooperation skills. The list is endless.
"Play is not a luxury, play is a necessity"
Kay Redfield Jamison
Play enables us to develop the necessary skills needed for adulthood; however as adults we need play to help with our overall wellbeing. Developing play skills supports and enhances the learning capacity of children and young people.
According to Dr Sue Jennings, there are three development stages of play and we need to develop skills from all three areas.
The three stages of play that are of crucial importance in ordinary healthy development are:
Resources For Parents
Special Play Time video (You Tube)
https://www.youtube.com/watch?v=7OwI88B2WGw&feature=youtu.be
Special Parent-Child Play Times document (pdf)
https://cdn.ymaws.com/www.a4pt.org/resource/resmgr/telehealth/4_-_Special_Parent-Child_Pla.pdf
Life Changing Play (pdf)
https://cdn.ymaws.com/www.a4pt.org/resource/resmgr/telehealth/5_-_Garry_Article_-_Life_Cha.pdf
30 Minutes of Play (pdf)
https://cdn.ymaws.com/www.a4pt.org/resource/resmgr/telehealth/6_-_Garry_Article_-_Thirty_M.pdf
IPA Play in Crisis Booklet for parents and carers (pdf)
http://ipaworld.org/wp-content/uploads/2020/04/IPA-Play-in-Crisis-Booklet-for-parents-and-carers-2020.pdf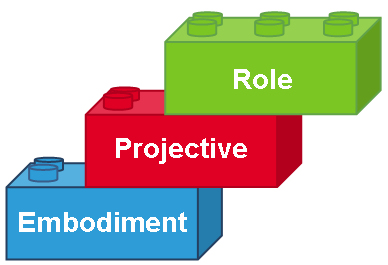 Reference: Jennings, S. (2006) Creative Play with Children at Risk Milton Keynes: Speechmark