Behaviour Support
Behaviour is a complex issue and presents many difficulties for pupils, students, teaching staff and schools.   In the year 2015/2016, there were 6685 permanent exclusions and 339,360 fixed exclusions in the UK.  The most common reason for Permanent Exclusions and Fixed Period Exclusions was persistent disruptive behaviour.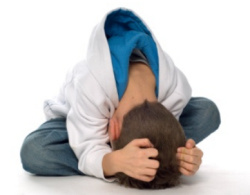 At Jogo Behaviour Support, we believe in working in partnership with you to build your capacity to support disruptive behaviour by developing sustainable solutions to issues in regard to behaviour. We know that the process of effective learning can be interrupted by mild moderate or severe behaviours that teaching learning and achievement can all be affected. The services we provide are designed to deliver achievable outcomes in the short medium and long-term.
Working with you to agreed outcomes on programmes of intervention based on identified need we provide direct support advice and guidance within the context of providing solutions that will be sustainable and develop your capacity to continue meeting needs.
Please find below a few of our behaviour support services:
Direct support for Pupils & Students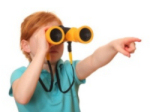 An initial consultation meeting will be arranged with the relevant members of school staff to discuss the referral and collect further information.
An observation will be undertaken and then a comprehensive recommendations document will be prepared outlining the result of the observation, clear strategies and interventions for support and further information and training opportunities.
For additional information, please contact us.
The Student Interview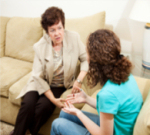 Upon receipt of a referral, an initial consultation meeting will be arranged with the relevant members of school staff to discuss the referral and collect further information.  Following this meeting the student interview will takeplace. 
The Student interview will be a 1 hour process.  The interview will be presented back to the student and school as a document with proposals for support.
For further information, please contact us.
Group Work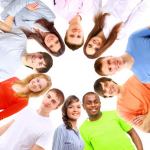 Having received a referral, the implementation of group work will be delivered if a decision between school and Jogo behaviour support decides that it is the most effective intervention for an individual case.
This service is available on a variety of levels, including Jogo Behaviour Support undertaking the group workor working with the school staff to deliver the group.
For addition information, please complete our Request a Call Back form and we will contact you. 
Behaviour Surgery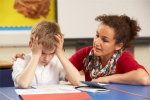 Jogo Behaviour Support can offer a service that allows school staff to meet a member of our team, usually on a 1-1 basis, to discuss a range of issues around behaviour. This can include casework and provision and help staff to develop and build on any existing intervention that will ultimately result in a positive outcome.
Surgery sessions will also help staff identify additional needs, around either behaviours or learning, and so plan the delivery of the interventions and then identify the relevant strategies to support provision.
Please contact us to discuss our behaviour surgeries.
Other Services
There are a range of other services available to meet your behaviour support requirements.
These range from:
Advice and consultation on behaviour policy, practices, structures and working protocols.
Different audits on behaviour including resource in provision staff development in the practical application of behaviour systems throughout the school.
Advice on transition, reintegration and managed moves and also on exclusions both fixed term and permanent.
Advice can be given on writing and development of behaviour targets, behaviour plans, behaviour contracts, individual support programs and positive handling plans.
Assessments and reports on individual students and support of parents and carers are available if required.
Further details on all of the services are available, please contact us.